Why Service With Perillo Downers Grove?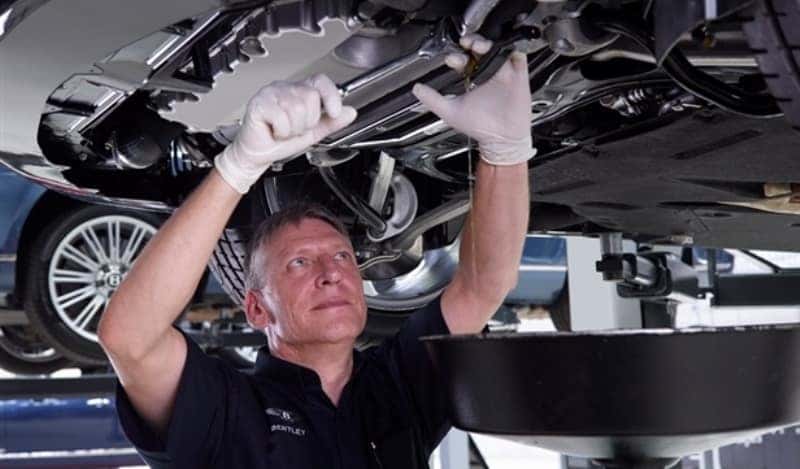 Bentley and Lamborghini cars aren't like ordinary cars. They need special care and service to maintain their high levels of performance, as these precision-tuned machines operate at incredible levels to provide an unparalleled driving experience. You should visit a professional like the technicians at Perillo Downers Grove whenever you need maintenance or repairs, as we have genuine parts and tools and extensive experience.
Trained Technicians
Perillo Downers Grove is an Authorized Bentley Repairer, which means that technicians receive continual training on the latest technologies and tools. Our team also has access to the latest software and diagnostic programs, which means we can more quickly and accurately correct any issues with your vehicle. Our team also works on Bentley and Lamborghini models on a daily basis, which is experience that's simply hard to find elsewhere.
Genuine Parts
Only genuine parts are used during repairs and maintenance in order to uphold integrity. Each part is precision crafted and comes from the same place as the original parts used on your car. That means each part is not only held to high standards when it's made, but it also guarantees a proper fit. There's no guesswork or substitution for quality at our dealership service center.
Regular Maintenance
Oil filters and other parts need to be replaced at the right time in order to maintain performance and to prevent breakdowns. Our trained staff can not only provide you with reminders for service thanks to genuine full service records, but we can also be sure to organize inspections and change fluids when necessary.
There's no substitute for expertise and quality. That's why you should visit Perillo Downers Grove for all your maintenance needs. Not only will visiting us prevent you from accidentally voiding any warranties, but our trained staff uses only the highest quality parts and diagnostic equipment to ensure you get the best service around. Plan your visit today.