New Bentley Flying Spur Design Edition is Styled by Mulliner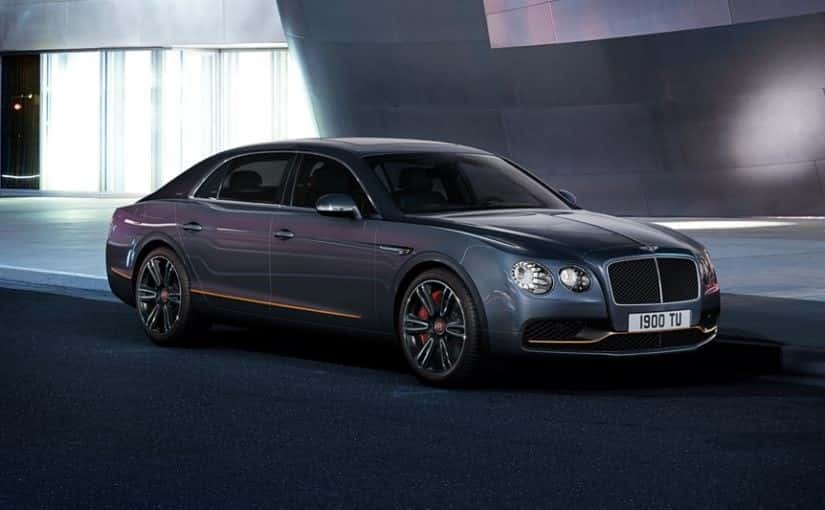 Bentley recently announced the details for the Flying Spur Design Series by Mulliner. This series includes interior and exterior accents, new colors, and limited-edition design. Mulliner, Bentley's personal commissioning division, is creating just 100 examples of the limited-edition series that will be available with the Flying Spur range, including the V8, W12, V8 S, and W12 S.
According to Bentley, the Flying Spur is a performance-oriented sedan that's also meant to uphold the incredible precision to detail and quality expected of all Bentley models. The Bentley Flying Spur Design Edition is bold, with new color splits like Mandarin, Pillar Box Red, White, Kingfisher, and Azure Purple. You can also find leather detailing, new materials, and impressive precision.
"The new Flying Spur Design Series takes its inspiration from the finest details: the flash of color on a suit lining, or the vibrant stitching on a leather saddle," reads the Bentley press release. "Inside the Flying Spur Design Series, Mulliner has handcrafted a unique, luxurious space in which to travel."
Other features include top roll and waist rail tops, a titanium-enriched carbon-fiber waist rail and fascia panel, finished treadplates, and 21-inch Directional Sports Wheels painted in Gloss Black. To learn more about the Bentley Flying Spur, call 630-241-4848 today.