2018 Lamborghini Huracán Coupè Technology in Downers Grove, IL
With sharp, dramatic styling and heart-pounding performance, the 2018 Lamborghini Huracán Coupè is like nothing else on the road today. To make it an even better car, the Huracán Coupè makes broad use of technology.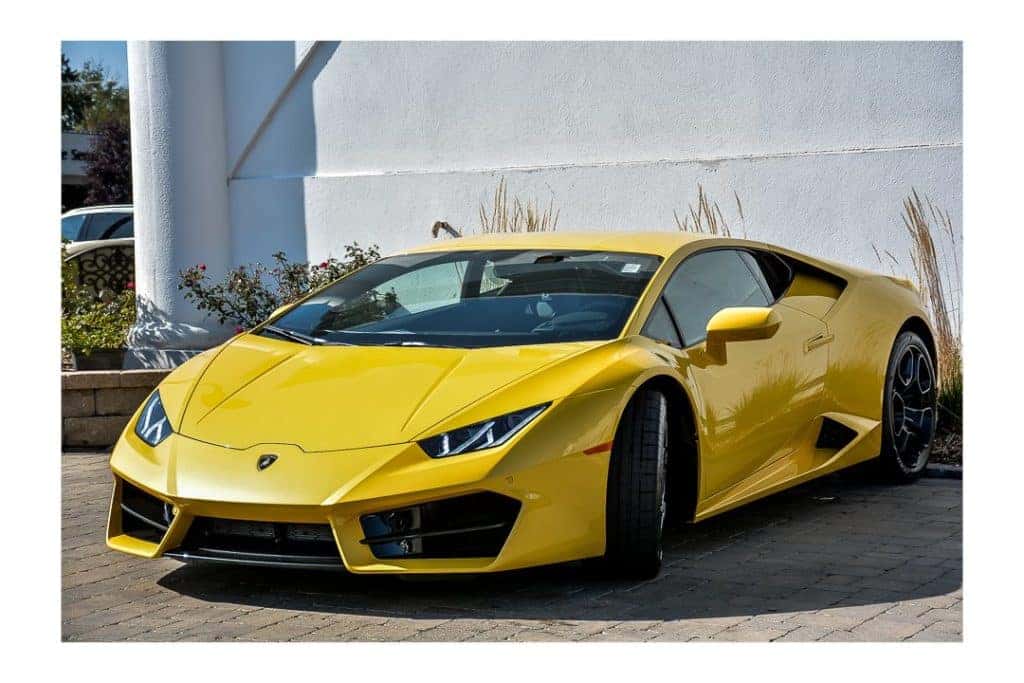 Performance Technology
Beyond its naturally aspirated V10 engine, the Huracán Coupè comes with some impressive equipment. Sending power to the Huracan's wheels is a seven-speed Lamborghini Doppia Frizione (LDF) dual-clutch transmission. Enhancing performance even more is its Piattaforma Inerziale Lamborghini (LPI), which monitors chassis movements and makes immediate adjustments for the optimal driving experience.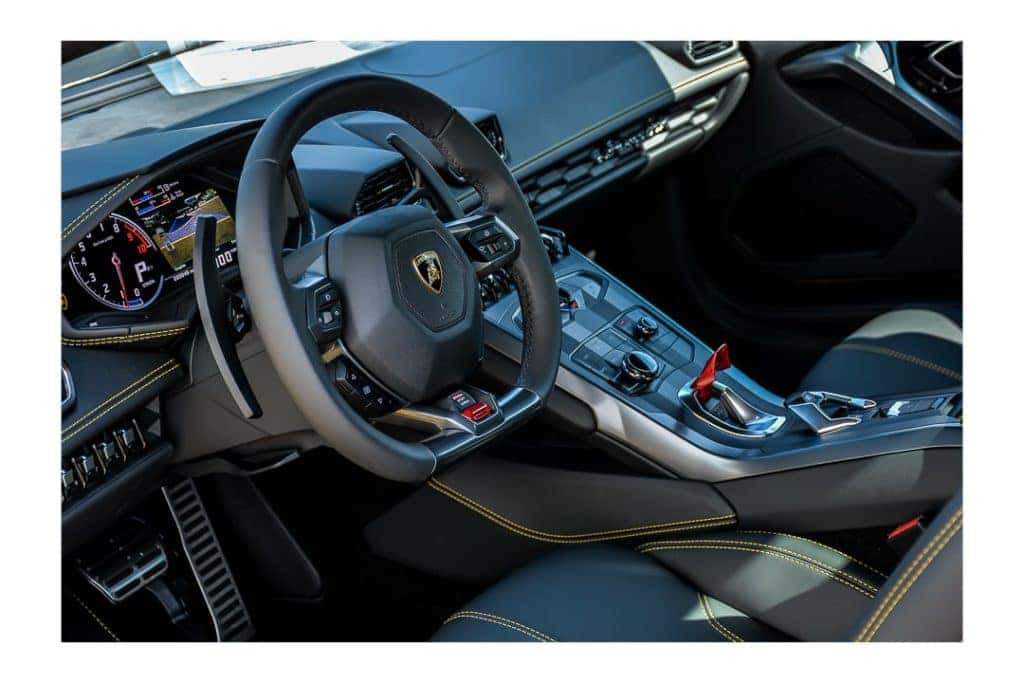 ANIMA
You can customize your driving experience thanks to the ANIMA (Adaptive Network Intelligence MAnagement) technology. This system has driver-selectable modes that recalibrate each single part for each setting. Choose the STRADA setting for the most enjoyable daily driving. When you need more spirited driving, SPORT is the ideal choice. Finally, to enjoy the Huracán Coupè's full potential, select CORSA mode.
Interior Technology
Take a seat inside to find a modern, sophisticated cockpit. The large 12.3-inch TFT instrument panel displays all the information you need with a crystal clear display. Here, you can view the Lamborghini Infotainment System II (LIS II) that lets you manage the audio system and control the available navigation system.
There are numerous controls mounted directly onto the steering wheel so you can stay in command without having to take your hands off the wheel. Listen to your favorite music either by using the CD/DVD drive or connecting a mobile device through the USB port, auxiliary audio input jack, or iPhone connector.
Safety
Technology also plays a role improving the safety of the Huracán Coupè. Every model comes standard with a suite of advanced airbags along with front and rear collapsible areas and a side protection system. The built-in Electronic Stability Control, anti-lock brakes, and traction control help you stay in control.
Experience the high-tech 2018 Lamborghini Huracán Coupè at Perillo Downers Grove.