2018 Lamborghini Huracán Coupè in Downers Grove, IL
With dramatic styling, thrilling power, and sharp handling, the 2018 Lamborghini Huracán Coupè is one of a kind. This is the car you have dreamed of owning your whole life.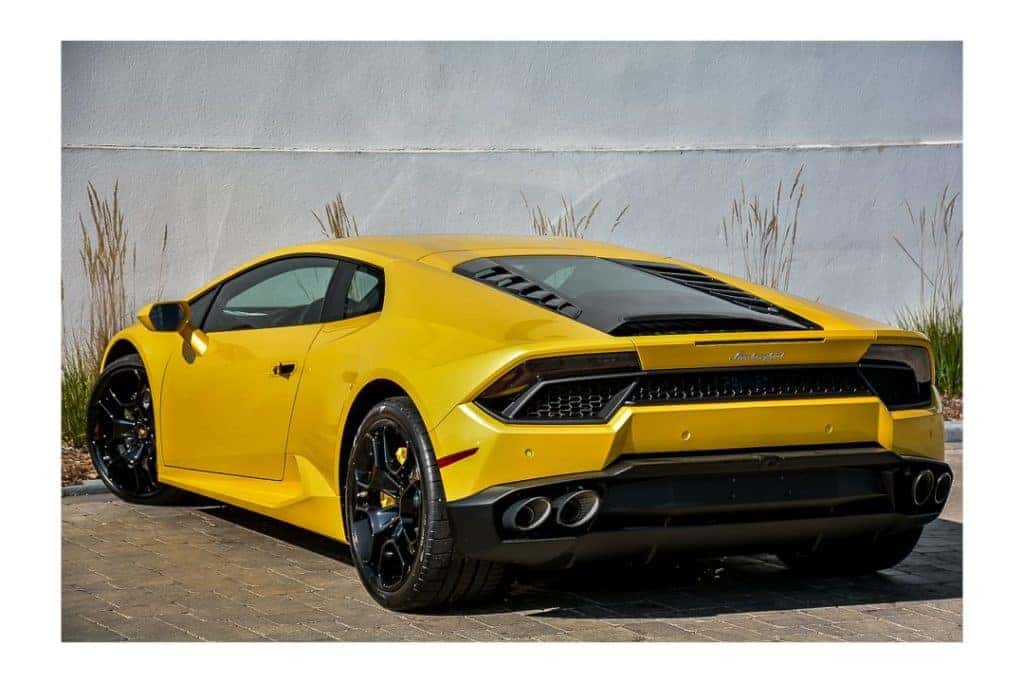 Style
Nothing wears crisp Italian styling quite like the Lamborghini Huracán Coupè. Those sharp lines not only look good, but they serve a purpose, too. Every angle is designed to maximize aerodynamics and overall performance.
Just take one look at the Huracán Coupè and you can feel your heart pumping and your adrenaline racing. Once you take a seat inside, you immediately feel like you are in control. A large 12.3-inch TFT instrument panel provides sharp details of everything you need to know. And, the contoured sports seats will help you hug every curve with confidence.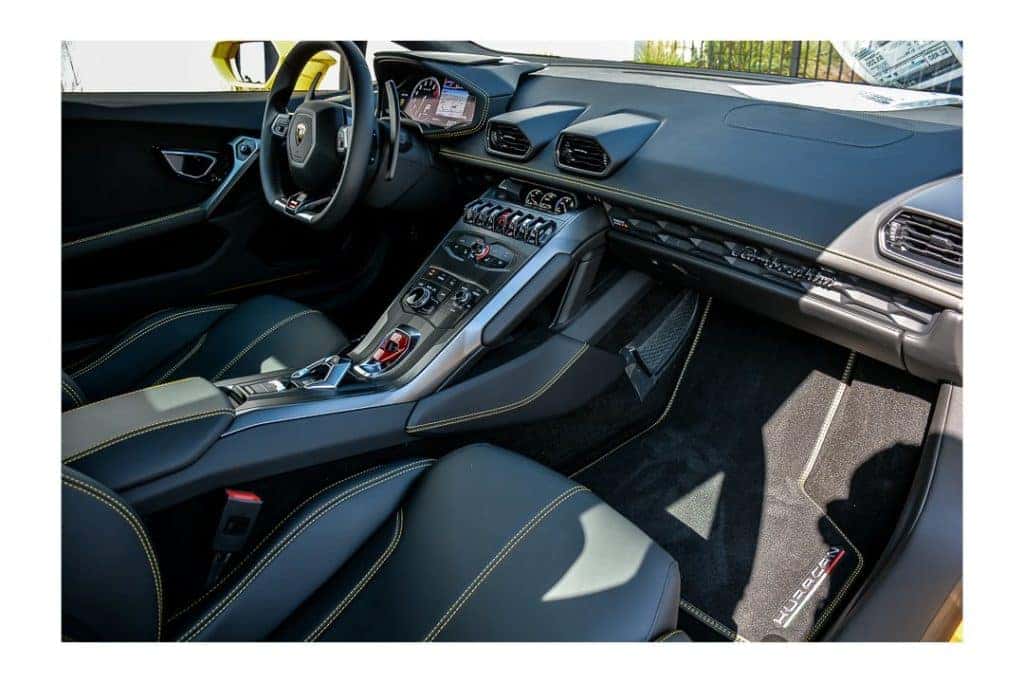 Performance
Powering this fantastic machine is a naturally aspirated V10 engine paired with a seven-speed Lamborghini Doppia Frizione (LDF) dual-clutch transmission. From there, the Piattaforma Inerziale Lamborghini (LPI) system helps detect real-time chassis movements for instant vehicle adjustment.
With this combination, the Huracán Coupè can accelerate from 0-62 mph in just 3.2 seconds and 0-124 mph in 9.9 seconds. It has a top speed of 201 mph.
To help improve comfort and on-road performance, the Huracán Coupè comes equipped with a new electromechanical power steering system. It can adapt to a range of driving conditions and requires less maintenance than other power steering systems.
Customization
To make the Lamborghini Huracán Coupè your ideal dream car, there is a range of customization options. Choose the perfect exterior color, preferred interior materials, high-performance brake calipers, cockpit materials, and other features. You can find all the customization options available to you at Perillo Downers Grove so you can secure the perfect Huracán to fit your needs and personality.