2018 Lamborghini Aventador S Spotlight in Downers Grove, IL
The new 2018 Lamborghini Aventador S Roadster offers unparalleled power in its sporty, futuristic design. This convertible is sophisticated yet elegant with an athletic stance and modern appeal. And, perhaps most importantly, its performance will blow you away.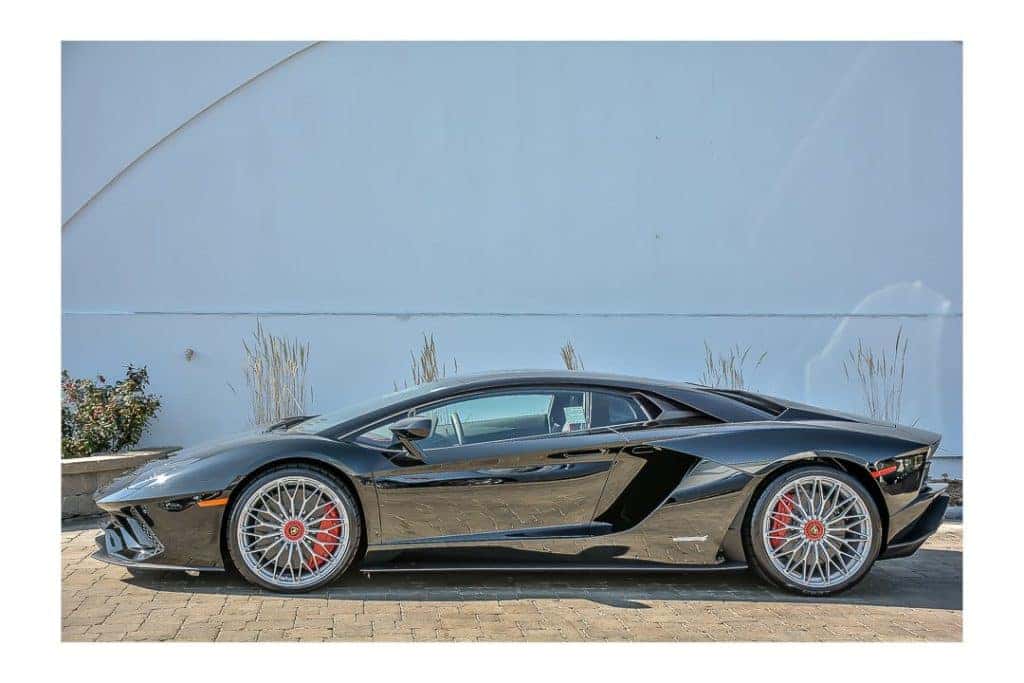 The Lamborghini Aventador S Roadster engine packs incredibly ferocious and fierce performance. The Aventador S Roadster comes equipped with a standard V12 engine that offers a whopping 740 horsepower and 509 lb-ft of torque. This feisty vehicle can achieve 60 mph in just 3 seconds, and for the adrenaline junkies and thrill-seekers out there, you'll be excited to know that the Aventador S Roadster's top speed is 217 mph.
The power of the Aventador S Roadster is further advanced by the new LDVA (Lamborghini Active Vehicle Dynamics) system, which optimizes its smoothness, agility, and handling on the road. This intelligent system dynamically works with the steering system, employing both front-wheel and rear-wheel steering. It also has an innovative suspension system which constantly detects road conditions and adjusts the suspension accordingly. An advanced four-wheel drive system actively works with both the steering and suspension to stabilize the car and provide a sporty, fun ride. It also helps prevent slipping and intelligently distributes torque to both the front and rear axles according to the set driving mode and the detected road conditions. This trifecta of steering, suspension, and four-wheel drive channels the ferocious power of the V12 engine, creating a sporty, smooth, and exhilarating ride.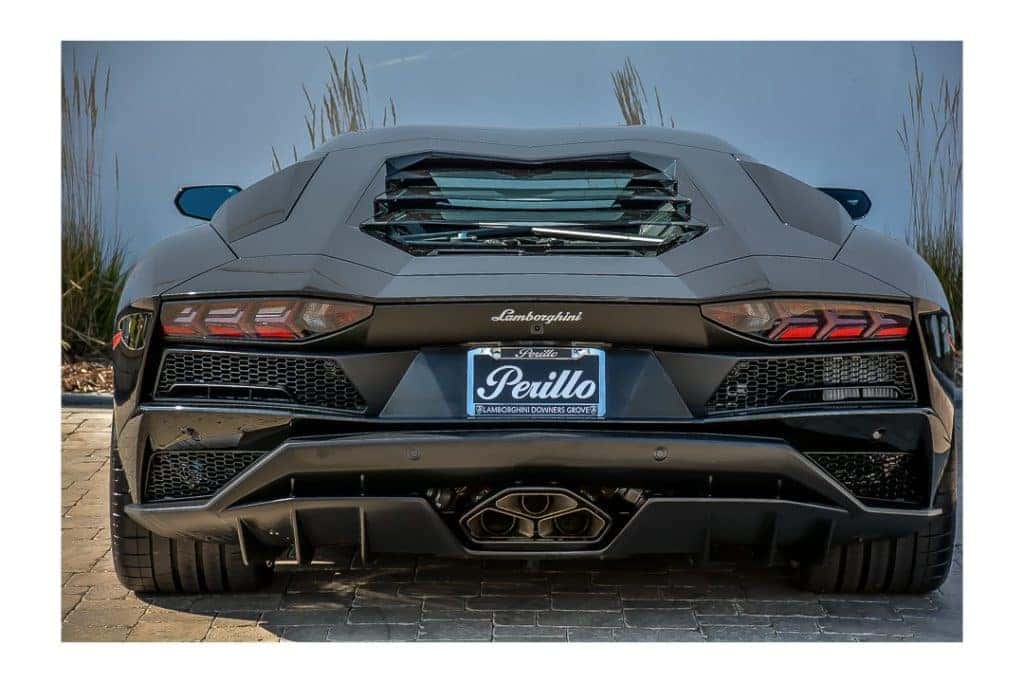 The Lamborghini Aventador S Roadster is a convertible that is even sleeker than the coupe version and maintains an aerodynamic shape for the sake of both performance and style. Constructed with tough yet luxurious materials inside and out, this car will comfortably take you wherever you're going and make you feel at the forefront of automobile power and technology.
Stop by Perillo Downers Grove to take the 2018 Lamborghini Aventador S Roadster for a test drive.